18-apartment building LSTK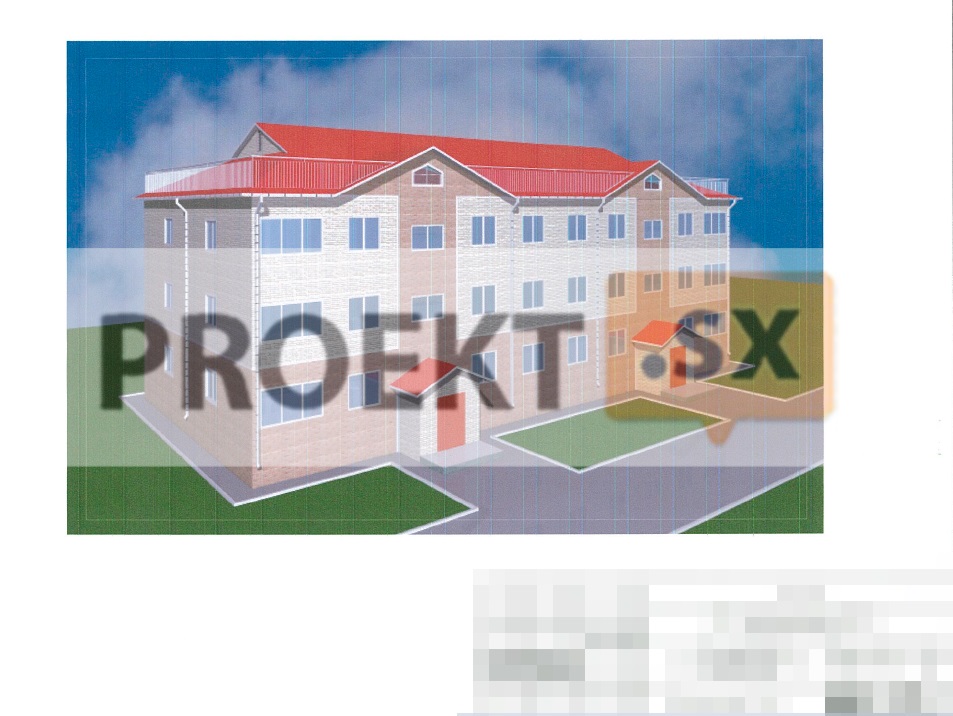 Index: 24062202
Data Sheet:
Working documentation including estimates
File Format:
*.dwg, *.doc, *.pdf
Expert opinion:
a positive
Working documentation including estimates for the construction of a 18-apartment low-rise residential building in light-weight construction structures
Technical and economic indicators.
Number of apartments in the building - 18 of them:
One-room apartments - 6 pcs.
Two-room apartments - 6 pcs.
Three-room apartments - 6 pcs.
Total area of ​​apartments: 954 m2
Total living area: 549,42 m2
Total area of ​​the house: 1074,12 m2
Built-up area of ​​the building: 443,36 m2
General information.
The building is designed from frame-panel structures, with finishing. The building has a frame-panel structural scheme. The load-bearing element of the building is a three-dimensional frame consisting of racks, base panels and roofing made of hot-rolled profiles. The frame of the walls is sheathed on the outside with profiled galvanized sheets. Base panels, wall panels and roof panels are multi-layered with insulation. As a heater, mats of pierced heat-insulating grades MP 75 according to TU 5769-019-00287220-2006 are accepted. All wood elements are subjected to bio-fire retardant treatment in accordance with the requirements of SNiP 2.03.11-85. Wall panels are fastened to the frames of the base and roof panels using self-tapping screws. The racks are fastened to the roof and base panels with bolts and welded through an additional plate. The joints of the wall panels are sealed with mineral wool and covered with S-12 plywood. The joints of wall panels and roof panels are sealed with cable and mineral wool, sealed with mastic and covered with flashings. The joints of the wall panels with the base panels are sealed with a fabric sheet and covered with a plinth. Foundations and plinth - are developed by the general designer on the basis of geological surveys. The roof is pitched, attic on metal structures. Roof - profiled flooring. Partitions - type KNAPP. Windows - plastic. Doors - wooden, according to current state standards. Interior finishes - see list of interior finishes. Exterior finishing - Japanese facades with a color scheme according to the facade finishing passport.
Categories

projects on the site