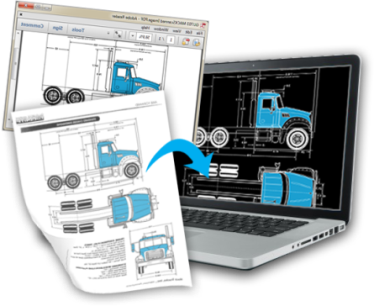 Vectorizing *.pdf and *.jpg versions of drawings is a way to convert electronic versions of drawings previously scanned from paper, as well as photographs and *.pdf files into editable electronic formats (*.dwg). Among the indisputable advantages of vectorization, the following can be distinguished: the ability to make changes to drawings, make text notes and comments, change the explication and write explanations; high detailing of the vectorized image, even if the drawing is printed; the ability to scale the drawing. There are no scaling restrictions, and the quality of the drawing does not change. Using our services, you will receive excellent quality multilayer *.dwg drawings at the lowest prices in the shortest possible time. The team of our online design and estimate documentation store will vectorize the projects purchased from us in *.pdf formats. The terms of vertorization are minimal, and the quality of vectorization is always high, thanks to the well-coordinated work of graduates of our team. If you want to vectorize your projects, we are pleased to offer you the lowest prices for this type of service. Order vectorization right now!!!! We will calculate the cost of work on the files provided by you free of charge within a few hours after contacting us!!!!
Prices for vectorization (translation from *.pdf, *.jpg formats to *.dwg)

A4
A3
A2
A1
A0
m2

From *.pdf, *.jpg and other formats to *.dwg, rub.

40

60

150

200

250

300

From *.pdf, *.jpg and other formats to *.doc, rub.

5

10

-

-

-

-

From *.pdf, *.jpg and other formats to *.dwg, drawing completion > 75%1, rub.

60

90

225

300

375

450

Drawing drawing with poor quality of the electronic version, rub.

By agreement
Advantages of working with us:
counting the number of different formats and the area of ​​non-standard drawings - in 5 minutes! We count quickly any amount of data!

the lowest prices in RuNet with consistently high quality

the work is carried out by certified specialists - professionals with many years of experience in designing

we are always available for you 24 hours a day
For questions about vectorization, please contact the following contacts:
Mail: info@proekt.sx
1 The percentage of filling in the drawing is determined by our specialists free of charge according to the materials sent by you. The cost and timing of the work are negotiated separately before the start of work.