School architect Ershov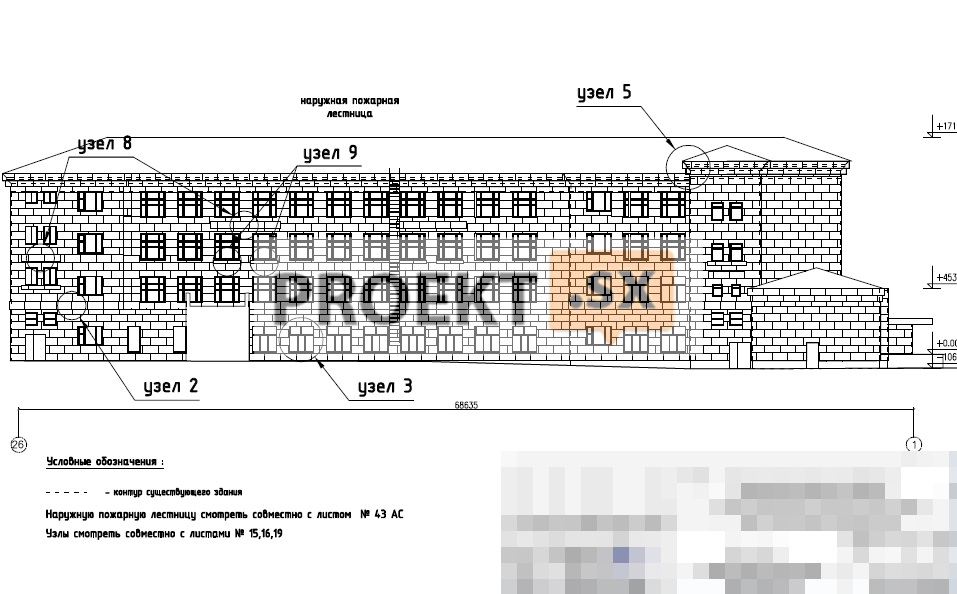 Index: 18022202
Data Sheet:
Working documentation including estimates
File Format:
*.pdf, *.xlsx
Working documentation including estimates for a comprehensive overhaul of the school building architect Ershov
Technical and economic indicators
Floors: 4 floors + technical underground
Total construction volume: 21492 m3
Total area of ​​the premises: 4495 m2
General information.
The existing building consists of 3 buildings of 1, 3 and 4 floors with transitions between them. Under part of the building there is a technical underground. The building has II degree of fire resistance. Functional fire hazard class - F 4.1. Limit pp fire resistance designs: Bearing elements of the building. R90, Floor coverings. REI 45, Prefabricated flights of stairs. R60, The interior walls of the stairs. REI 90, Doors on escape routes EI 60.
Categories

projects on the site