Warehouse project 18*60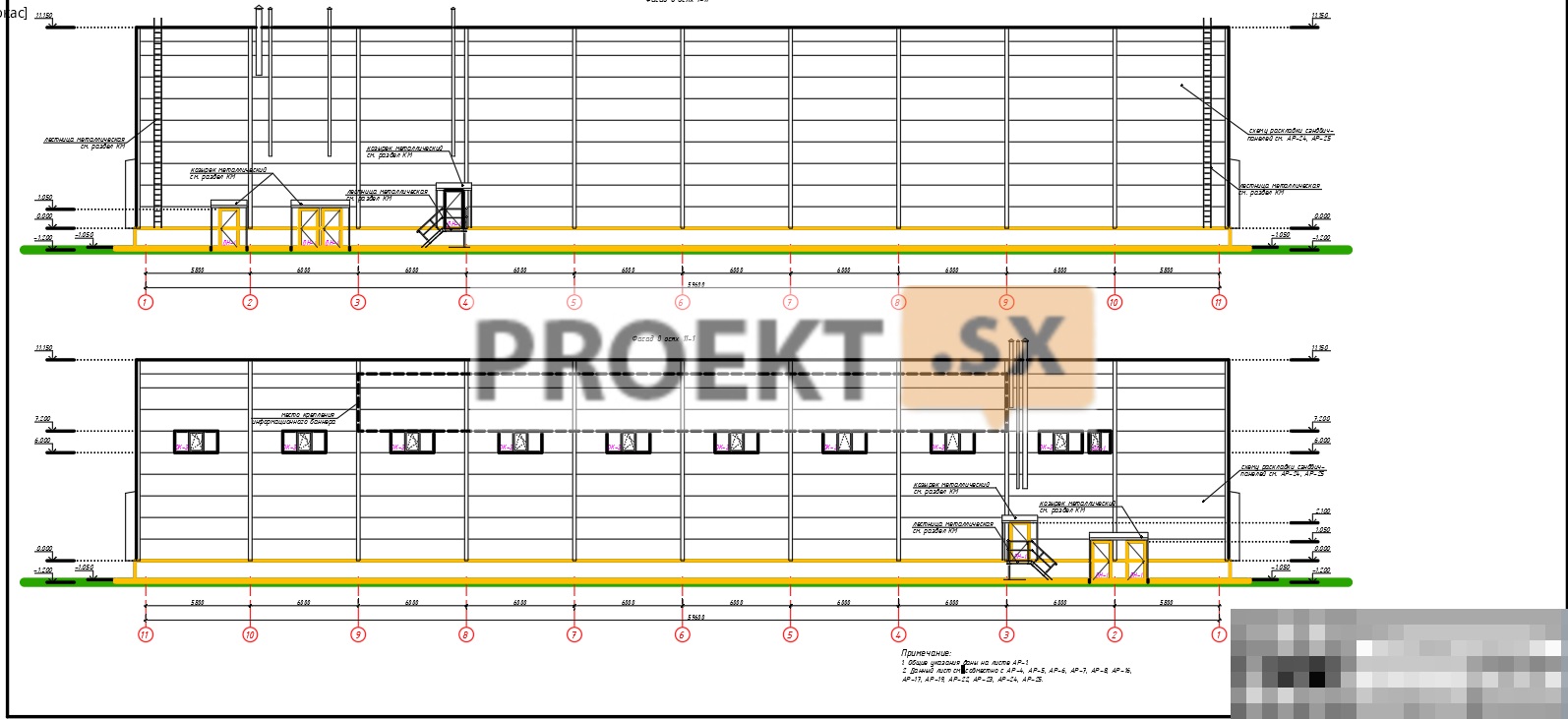 Index: 13121900
Data Sheet:
Project documentation without estimates and results of engineering surveys
File Format:
Editable formats
Expert opinion:
a positive
Project documentation without estimates and the results of engineering surveys for the construction of a warehouse
Technical and economic indicators:
Building area, m2: 1080
Usable area, m2: 1173,60
Total area, m2: 1266,70
Construction volume, m3: 12018,55
General information.
Warehouse building No. 2 is rectangular in shape, overall dimensions are 60x18 meters. For a relative mark of 0.000, the mark of the floor of the 1st floor of buildings is taken, corresponding to the absolute mark of 28.95 in the Baltic system of heights. The main purpose of the building is acceptance, storage, storage, shipment of food products in sealed containers. Delivery and export of cargo is carried out by motor transport. The building is a parallelepiped; the internal space is divided by fire structures (floor and wall) into two fire compartments with their own escape routes. The exit from the administrative premises is carried out through the H3 type stairwells with a direct exit to the outside from the stairwell volume; the communication of the volume of the warehouse with the staircase is carried out through a tambour-lock with air overpressure in case of fire. Drainage from roofs - internal, with electrically heated funnels. The frame of the building - reinforced concrete columns, metal trusses with rectilinear belts; fachwerk - metal posts and crossbars of square section 140x140mm. Roofing - rolled with insulation from mineral wool boards. Walls - from sandwich panels 120 mm thick - in accordance with the heat engineering calculation. External doors - metal insulated. Window blocks - aluminum with single-chamber and double-glazed windows, with a soft selective coating. Partitions - from GKL, GKLV on frames of bent galvanized profiles with a heat and sound insulating layer of mineral wool boards. Internal fire walls made of aerated concrete with a fire resistance rating of EI 45. The project provides for noise protection of supply and exhaust ventilation systems, made on the basis of acoustic calculation.
Categories

projects on the site