Standard design 2C-09-35 closed ice rink, code 140-62, 140-69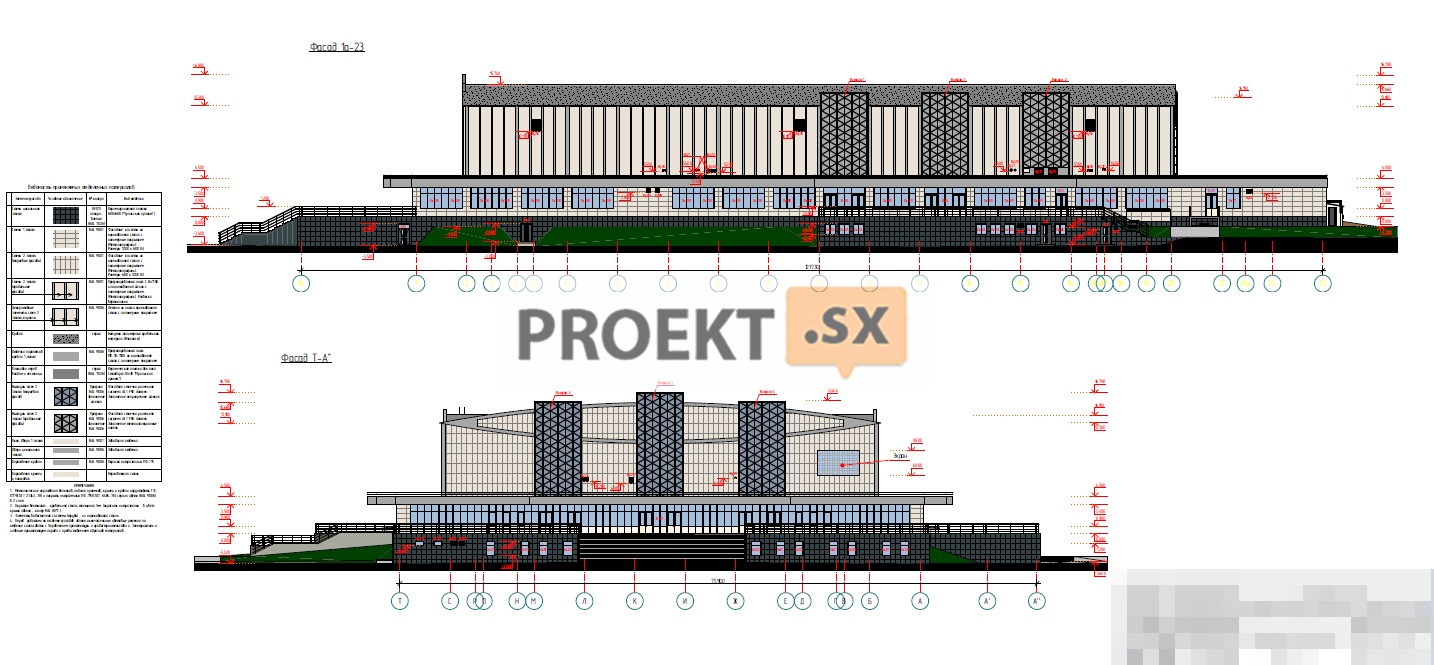 Index: 25112200
Data Sheet:
Working documentation including estimates
File Format:
*.dwg, *.doc
Expert opinion:
a positive
Design, working documentation, including estimates for a comprehensive overhaul of a closed demonstration skating rink, standard design 2C-09-35
Technical and economic indicators:
Building area, m2: 8970,0
Total building area, m2: 15302,82
Construction volume, m3: 96797
General information.
The Palace of Winter Sports is a two-story sports facility built in 1971, consisting of two main parts: a high-rise part, including an ice rink, stands for spectators with under-tribune rooms, as well as extensions along the perimeter of the high-rise part of the building to accommodate utility and technical rooms. For the relative mark of 0.000 during the overhaul, the mark of the clean floor of the 1st floor was taken, which corresponds to the absolute mark of 151,02. The dimensions of the building in the axes are 75,90x121,73 m. Due to the peculiarities of the relief, the number of storeys of the building is variable. The main volume of the building, where the ice field is located, in the axes 2-20 / B-C is two-story. A one-story part of the building is attached to it, bounded by axes 1-23 / A-T. In addition, the basement of the building in the axes 1a-1/A-T and 11-17/A''-A has a full height. Building height from el. 0.000 - 15,74 m (to the ridge). Height of the building floors (from floor to floor): 3,000 m - basement floor of the main part of the building, -3,500 m - protruding extensions of the basement floor, -3,500 m - height to the false ceiling in the 1-storey part of the building, -12,980 m - to the reference point roof truss indoors ice field. The ice field has variable dimensions 60x30, 60x28, 60x26 meters. The main size is 60x30 meters.
Categories

projects on the site